Industrial Products Network Update for Friday, January 17, 2020
We are introducing this refreshed layout of our Network Update, which includes a simplified set of performance metrics. Definitions for the metrics are also provided.

In response to feedback as well as to provide the most relevant information to your business, we hope this Network Update continues to offer the key insights on BNSF service and operations. If you have any comments or questions, please reply to this email.

Operational Performance
BNSF operating teams continue to address challenges associated with extreme winter weather. Heavy snow through the mountain passes of western Washington caused a service outage of our main line (Scenic Subdivision) running between Everett and Wenatchee, Wash. during the past several days. With nearly seven feet of snow received since last week, many locations experienced slides that caused downed trees and power lines. BNSF crews worked nearly nonstop since last weekend to clear more than 300 trees that had fallen onto our tracks.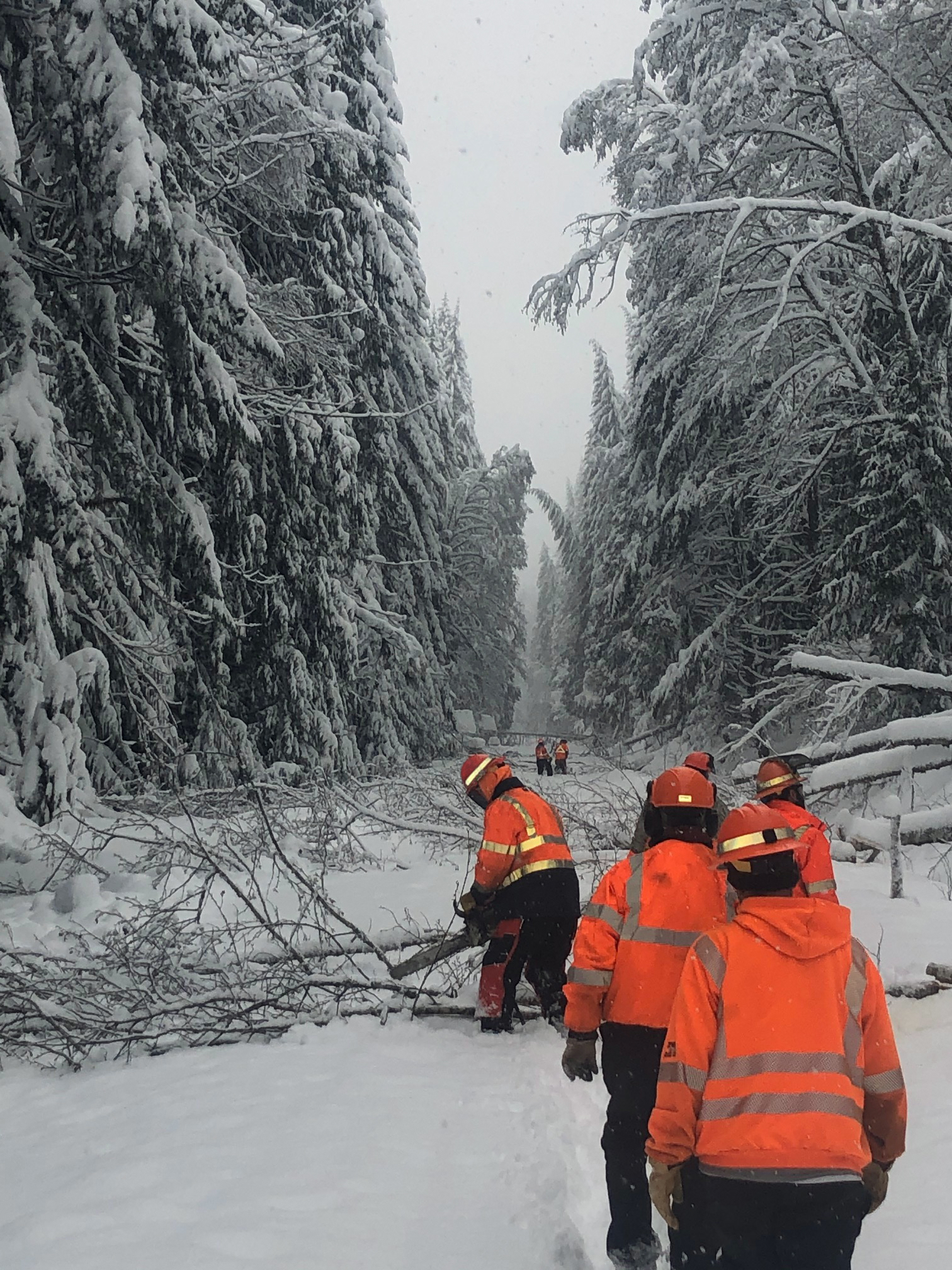 Service through these mountain passes east of Everett was restored yesterday afternoon, and trains are operating again on this route. Some traffic moving to/from the Seattle area was rerouted during the outage to minimize the disruption. In addition to conducting additional inspections and ongoing slow plowing along portions of this affected main line, we are also monitoring the risk for additional heavy snow tomorrow as winter storm watches are in effect for the area.

Further east, many locations across our Montana and Twin Cities Divisions are currently experiencing blizzard conditions and frigid temperatures. With winter action plans implemented, we have prepared response teams and have additional resources called up and ready to deploy if necessary in response to service interruptions.

Service performance on the network is holding at or near the strong levels we reported at the start of the new year. Overall car velocity was down slightly versus the first week of 2020, while average terminal dwell was reduced by nearly two percent.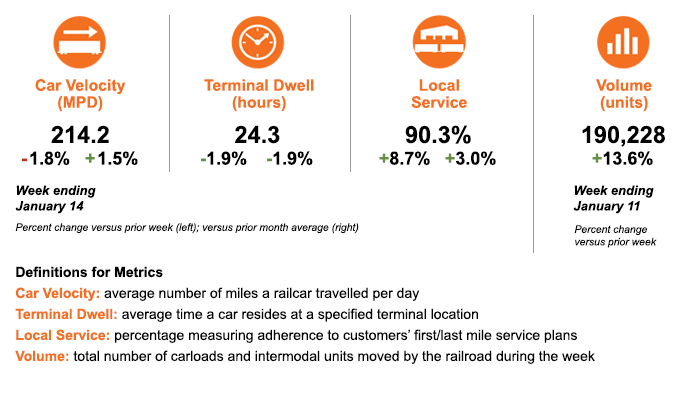 Service Expectations for the Week Ahead
Many locations across the Northern Plains and Upper Midwest will experience below zero temperatures going into the upcoming week. Operating conditions are expected to improve significantly by mid-week, with no major winter storms anticipated at this time.

Multiple capital gangs have been deployed around the network, particularly in our South Region, to begin various 2020 track maintenance projects. The work being done, including rail/tie replacement, is critical to keeping our infrastructure in optimal condition. While train delays can occur during the scheduled windows when teams are active, our operating teams are focused on minimizing any significant service disruptions as much as possible.

As always, we thank you for your business and appreciate the opportunity to serve as your transportation service provider. We welcome your feedback and questions.