Whether it is blades, turbines, or towers, our team of professionals have the experience and understanding it takes to move the components necessary for wind energy production. BNSF's rail network covers much of the western United States, making it an ideal partner for wind energy.
Our team can provide a customized solution for shipping all wind energy components, including towers, blades, generators, hubs and nacelles.
See below for a great example of how a major wind energy supplier reduced their costs as well as their carbon footprint by shipping with us.
Transload Facilities Close to Wind Farms
BNSF transload hubs are strategically located within 300 miles of the vast majority of wind farms in the United States.
Wind Transload Sites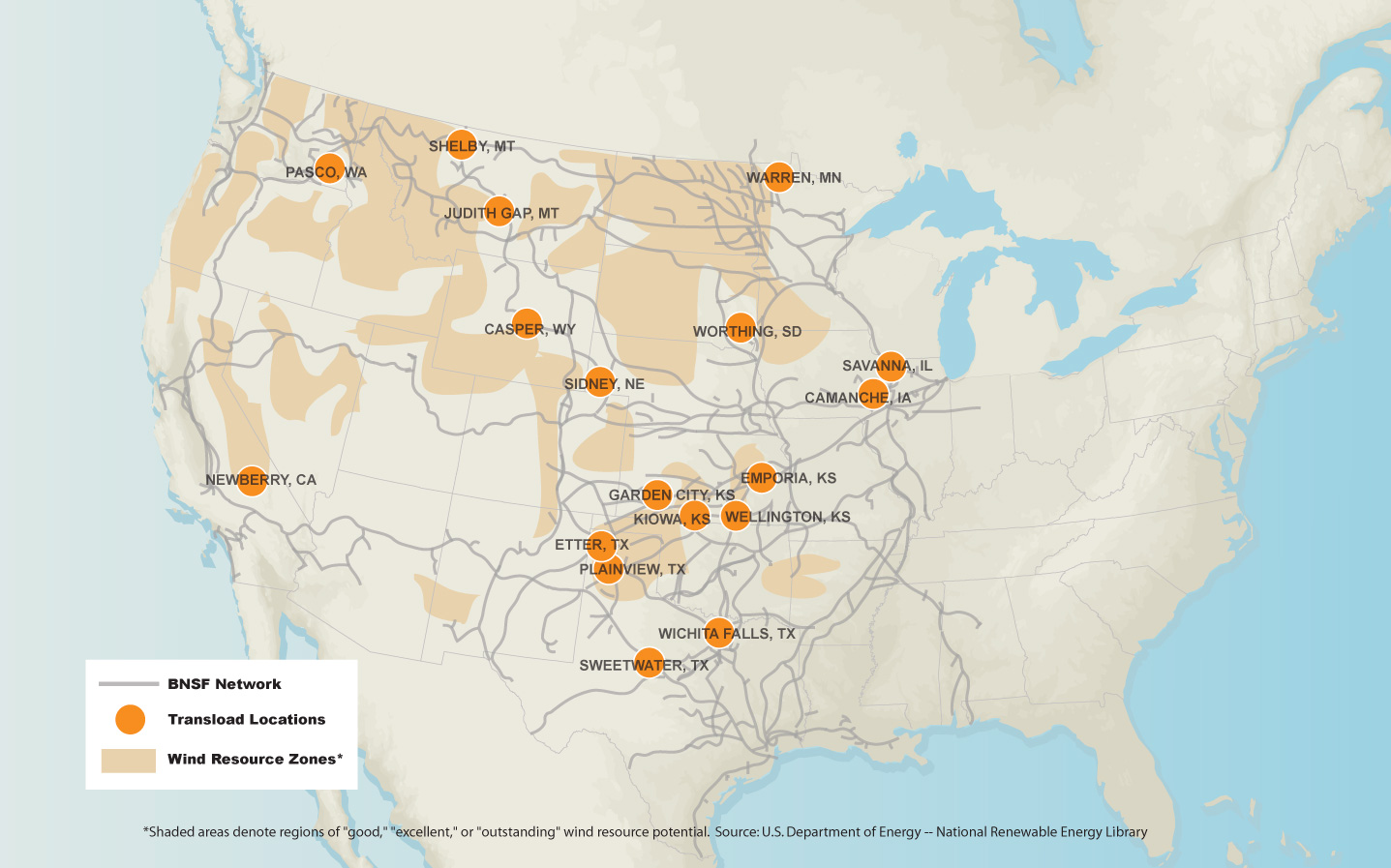 Port Access for Imported or Exported Equipment

If your shipments involve importing or exporting, BNSF provides service to most U.S. ports.

BNSF Port Access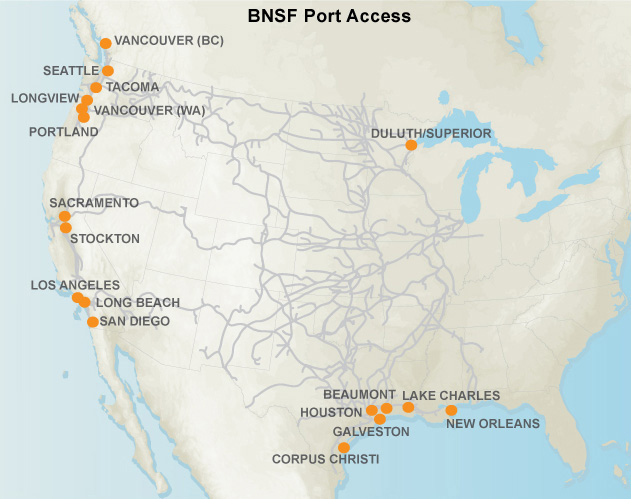 Whether you're shipping one carload or several, we offer consistent, reliable and cost-effective service. Through our service, you can access the most efficient rail network in North America directly to/from your facility.